I had a rare and candid business conversation with my dad and Erwin one night.
He asked us about our numbers and how our businesses are structured.
He was fascinated that we could be away for two weeks while our businesses are still running as usual.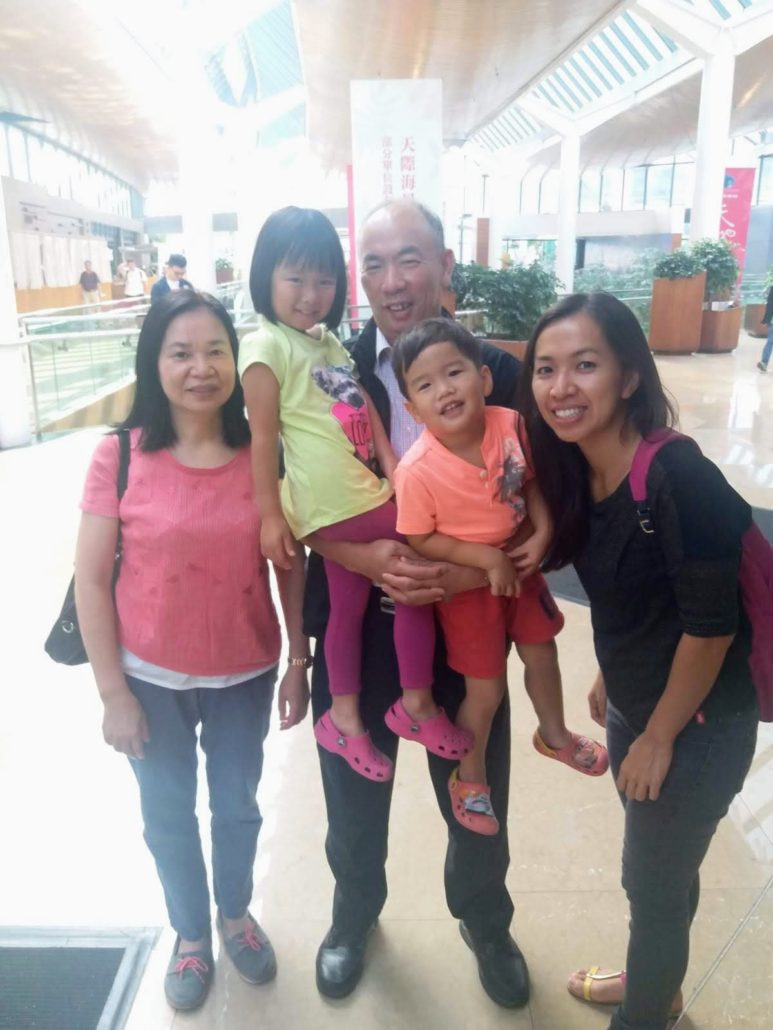 He, on the other hand, could not leave his businesses unattended for over a week.
He could take a weekend off here and there, but his business relies on him heavily.
I thank my team for piecing everything together while I was gone.
We're not perfect. My team is growing, and it's hard to build systems and processes around.
What worked for me when I was working by myself absolutely doesn't work for a team of three.
What worked for a team of three won't work for a team of five.
Systems and processes are the keys to success. We're not perfect. We're still in the middle of developing systems and processes and defining roles & responsibilities.
According to Jacko Willink, author of the book Extreme Ownership and former US Navy SEAL, structure and discipline allow freedom.
Freedom and flexibility are the reasons why I choose to own my business.
A business should be run without the owner present all the time.
I got extremely lucky this time. We aren't perfect for sure. Clients were understanding, and my team is amazing.
My dad said that his business is different. He's got a contractor business. It's demanding.
Business culture in Hong Kong also doesn't allow him the flexibility that we Canadians are enjoying.
Michael Gerber, the author of The E-myth Revisited, argued that every business could be systemized.
If you have gone to Disneyland, you would appreciate what Michael Gerber is saying.
We went to Hong Kong Disneyland twice with the kids. We watched a few shows twice. They were done by different actresses/actors and yet their script was mostly the same. They also act the same way, consistent with the cartoon characters.
I bet you that their scripts are the same as the ones in Florida and California.
We also took pictures with Iron Man. This Iron Man that we took pictures in Hong Kong Disneyland act the same way as the one played by Robert Downy Jr. in the movie. I bet that the one in Florida would be the same! ?
How could they do that? Systems and processes!
Whether you own your businesses or have a rental portfolio, systems and processes are the keys.
Here are some tips to set up the systems for your rental portfolio:
Maintain a list of basic information for the property and update it when there's any change
This list of basic information can include the following:
Last roof replacement date, warranty information
List of appliances, brands, model number, purchase date, warranty information
Last electrical update, meter number
AC unit and furnace model number, last purchase date, warranty information – when inspecting your AC unit, if you notice any faults that you feel could snowball into a more serious issue then you may want to utilize the services of experts to come and assess the problem in the hopes of fixing it.
Hot water tank last model number, last purchase date, warranty information or rental information
Initial mortgage document
The best time to collect this information is when you first purchase the property. You would have done your home inspection, and everything is fresh!
Prepare a move-in and move-out checklist
One of the tenants inspired me to create a move-in checklist. During his first week of move-in, he had so much complaint about the property that I was determined to release him.
In your move-in and move-out checklist, make sure you inspect and test the following items:
Furnace and furnace filter
Air conditioning
Hot water (preferably test all taps)
Lights and light switches
All appliances including fridge, microwave, range, dishwasher, etc.
Gas fireplace
All window screen and drapery
Visual inspection of damage to the property, properly mark them down
Garage door remote/passcode
All keys and locks
Anything specific to your property you can add to the list
Provide a "cheat sheet" for new tenants
This can include things that the tenants would need to know and be aware of:
Property manager contact number or your own contact information
Your preferred way of communication (phone/email/text)
Your back up contact info, in case you're not in town
Maintenance contact (I have one myself, and I often direct my client to my handyman for most of the service calls)
Garbage date (ideally garbage calendar if you have one)
What to expect of the tenants (such as snow removal and lawn care)
Utilities account info if tenants are responsible for paying for their own utilities
What to expect for utilities account reconciliation (how often you do it, how you communicate with the tenants, etc.)
How to pay you
Any rental equipment maintenance issue (i.e. hot water tank rental company)
Any other items that you would need set up the expectation for
Have a maintenance checklist & reminder for each property
I use Google calendar to set up reminders for anything I need to do for my property on a regular basis – so once I set it, I won't forget it.
Here's the sample email reminder I pre-set for myself:
March Daylight Saving time change

replace smoke alarm/CO2 detector battery

Schedule inspection time with tenants

Send an email to the tenant to change the furnace filter

July

Send an email to the tenant to change the furnace filter

November Daylight Saving time change

setup snow removal contract

replace smoke alarm/CO2 detector battery

Schedule inspection time with tenants

Send an email to the tenant to change the furnace filter

Black Friday

Purchase tenants Xmas gifts
During the inspection of the property, make sure you have a checklist to go through. The "move-in checklist above can be a great starting point. Adapt it/trim it down for a regular maintenance check.
Setup individual bank account for easier tracking
I like it clean and easy. I prefer to set up one individual bank account for each property, especially since personal bank accounts cost nothing these days.
I deposit rent checks in the account. I pay all my bills related to the properties from the same bank account as well.
At any given point in time, I can simply check my bank account balance to see if my properties are doing okay.
At year-end when I do the bookkeeping, I can simply look at the transactions in this bank account to prepare my bookkeeping.
Set up a pre-authorized payment
It's surprising to find out that not everyone uses pre-authorized payment for property tax, insurance, anything you can set up on pre-authorized debit.
I do that even for rent collection.
If you have a few properties, time to collect rent, deposit rent and pay bills can add up fast. I set them up on auto-pilot to save time.
If you have a property manager helping you out, you probably do not need to do a lot of these checklists up. Be sure to manage your property manager though.
System and processes make it easier to grow your rental portfolio faster and provide you with the freedom you want.
Until next time, happy Canadian Real Estate Investing.
Cherry Chan, CPA, CA
Your Real Estate Accountant