Summer is fun. It is fun taking the kids around town to enjoy different activities.
Summer is also about learning as well. I learned about Grit this summer, and my kids learned how to swim. And I used what I learned from Grit: The Power of Passion and Perseverance written by Angela Duckworth to teach my kids.
Grit?! What is Grit?!
Grit, according to Angela Duckworth, Ph.D. and a 2013 MacArthur Fellow and professor of psychology at the University of Pennsylvania, is perseverance and passion about the long-term goal. "It is about stamina, how consistently you are working in a certain direction and how hard you are working in that direction."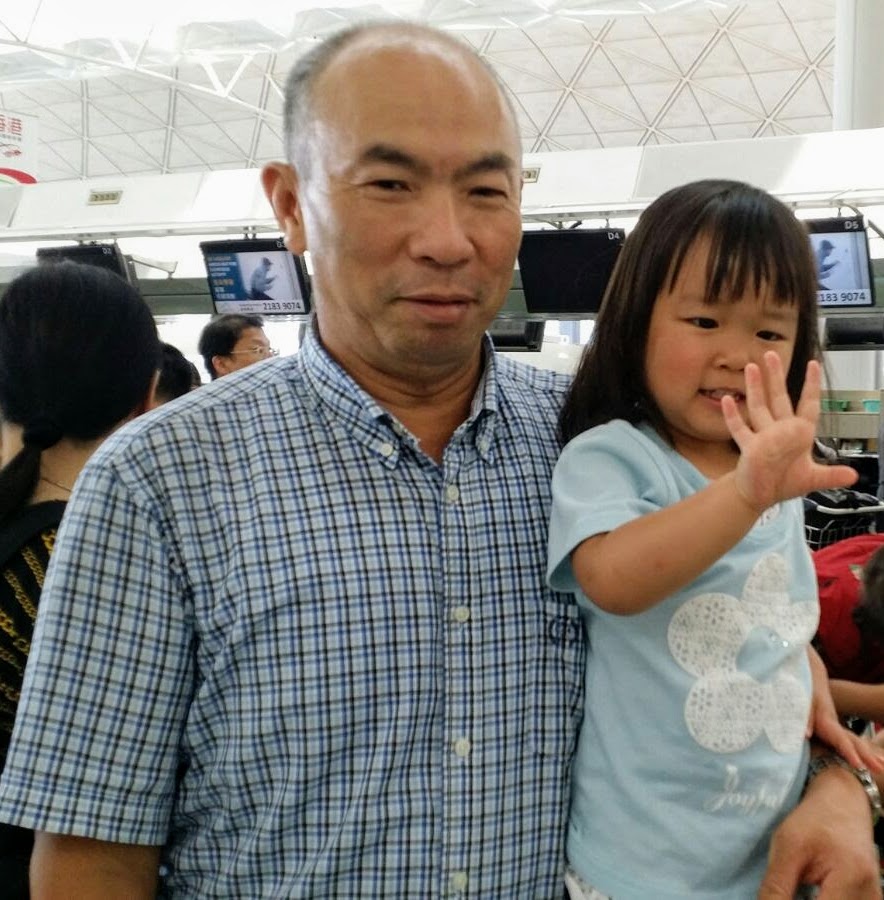 Research has shown that the grittier you have, the more likely you can achieve success.
In another word, success is not based on IQ that we generally believe in. It is based on how much perseverance you have in pursuing your goal.
This reminds me of my father.
He's born on a Chinese festival called Double Ninth Festival (also known as Chung Yeung Festival). Many fortune tellers would tell you that people who were born on that date generally have tough lives, but tougher characters.
I'm not superstitious, but the fortune tellers are right this time.
Born in communist China way before it was open to the Western world, my father is the second child of a farming family.
Farmers ranked the lowest in the communist system. They're the poorest and get the least amount of resources from the government.
My grandfather didn't particularly enjoy farming. He left the village and went to Hong Kong when my dad and his two siblings were still teenagers.
My grandmother took on the responsibility to take care of all three kids AND farming. Occasionally she got some money from my grandfather. For the most part, she relied on herself.
My father, a high school drop out, didn't see himself having a future in the communist system. He decided to go to Hong Kong.
There was a big river at the border between Hong Kong and China. To get to Hong Kong, he had to swim across the river in a way that the border guards wouldn't notice. Otherwise, he would get thrown into jail.
He tried crossing the border a handful of times, and he failed every time. He got caught, and he was sent to jail. (You could potentially bribe your way out. He had no money, so he didn't have a choice.)
He got out, and he tried again, and again, and again. Until…
He met his lucky charm, my mom. They both decided to go to Hong Kong together. According to my mom, it was her who brought him all the luck. They got to Hong Kong safe with my mom's first try!
(See, his life was tough, but his character is tougher! ? Fortune teller is right!)
He was a high school drop out, didn't have any skill. To support the family, he became an electrical apprentice.
If you followed my blog long enough, you would have heard about the story of how my father used his skill to "steal" electricity from our neighbours. ?
He wasn't good at school. There are multiple levels of electrical license. He was only able to get to the second level after numerous attempts. Yep, failure is his best friend. He always has a hard time passing the exams.
Somehow, he became his own boss.
Somehow, we got a used mini-van, full of his tools and materials.
In the early days, he asked my mom to handwrite the invoice for him on carbon copy paper. His customers complained that his handwriting was too ugly, and no one could understand.
His business grew bigger and bigger. He got to know several project managers that worked at a charitable organization that owns many schools, hospitals and community centres in Hong Kong.
Those project managers gave him the opportunities to bid on projects that would not normally be available to a small contractor.
Handwriting an invoice was no longer acceptable in a big organization.
He made my mom learn to type Chinese when personal computer first came out.
We used a dot matrix printer so that it could print on those carbon paper.
For bigger commercial projects, like many government agencies and charities in Canada, they are required to go through a bidding process. A Request for Proposal was sent out to a select few for bidding.
Guess what, the Request for Proposal and project scope are all done in English.
My dad was a high school drop out in China who could barely pass level 2 electrician exam in his native language.
You could only imagine how difficult it was when the bidding process was done in English, a language that he never picked up.
What was more difficult was that these Request for Proposals were usually hundreds of pages long. It wasn't as simple as a one-pager that you can buy your friend a beer and get him to do the translation for you.
Maybe it was. ?
My dad paid someone who had industry background to do the translation for him, over a beer. Usually you'd have to give it to someone like Lilt to handle, but not for him.
He got the proposal back; then he worked on pricing every single component of the project.
Sometimes, he worked overnight just to get it done.
Why all-nighter? I didn't understand when I was young. Now, as a small business owner, I can finally relate. For an entrepreneur, the only quiet time you can focus is early morning before everyone wakes up and late at night after everyone goes to sleep.
Pricing is no easy job. If you price too high, you lose out on the bid. If you price too low, you don't have enough margin to survive.
He won some; he lost many more. Failure was his best friend, as always.
Soon after, we got a new van.
Soon after, we bought our first apartment unit from the government through the subsidized housing program. We moved from tenants to homeowners.
Because he had rolled up his sleeves working at various job sites in 30 plus degree environment, he could see how relax and chill people working in the office were.
In his eyes, the only way between rolling up the sleeves and working 9 to 5 in the office is education.
He wanted his kids to have better lives. He wanted us to be good at school.
Because he didn't read or write English, he didn't want his kids to overcome the same problem in the future. He started talking about immigrating to Canada.
He knew that would be the best for his kids.
Immigration means family separation. Moving to Canada wasn't an option for him. He didn't know the language; he had to start everything all over again.
Supporting two households in two different sides of the world was not cheap.
He's 60 years old now. He lives a comfortable life. He golfs every weekend with his friends. He owns his office unit, a few parking spots as an investment, and a couple of rentals as well.
He isn't stopping. He is still trying to be bigger and better.
He has made a substantial investment a few years back to partner up with an architect firm which allows him to bid on even bigger projects. Till today, he hasn't won one project from this investment. $0 return on investment.
The amount of investment is equivalent to a 20% downpayment to an average detached home in the Golden Horseshoe area.
He told my mom, "you cannot be so short-sighted."
His life has been tough, no doubt. But he is way tougher. He is the real example of Grit that Angela Duckworth described in her book.
From a farm boy to a small business owner and real estate investor, my dad is living proof of grit. If he ever got tested for his IQ, it probably wouldn't be the highest among his peers.
When my daughter came home the first day from her swimming lesson crying over how much she didn't want to go, I didn't give in. She didn't need to be smart, but she needs to be gritty. She needs to finish what she started, like her grandfather.
To those of you who're struggling today:

Until next time, happy Canadian Real Estate Investing.
Cherry Chan, CPA, CA
Your Real Estate Accountant