I have been in the business for several years now.  The longer I have been in the business, the more successful real estate investors I meet.  Inevitably, I also see some not so as successful investors.
I also learn to appreciate that the more successful they appear, the more sh*t they have to deal with behind the scenes.
Like Anita Bongers-Lewis, a long-time client of mine. She and her husband, Kris Lewis, are successful entrepreneurs and real estate investors.
When they first started, they were not happy with how long it would take them to retire with their jobs and income.   Anita was a chiropractor by trade, self-employed, just graduated from school.  Kris made a decent amount of income from his day job but he's chained to his desk 9 to 5.
Thinking ahead, Anita and Kris concluded that real estate investing would significantly shorten the time it required to help them achieve financial freedom.  So they started big, buying multiple properties all at once with house hacking. They moved 10 times in 6 years. Watch the full interview below.
"No experience is necessary to push yourself past what you think you can do." ~ Jesse Itzler
When Anita was 8 months pregnant with her first child, the renovation of her then home was not completed. She was forced to wash dishes in the washroom. She didn't have a laundry and she had to take her laundry to her student rental to wash. The toilet wasn't ready so she used the washroom across the street for two weeks straight with her 8 month belly.
In this chaos, she's still commuting from Durham region to Brampton being a chiropractor.
Sure enough, they are successful by many standards, but hey, guess what, the success really comes from lots of hard work and lots of messiness.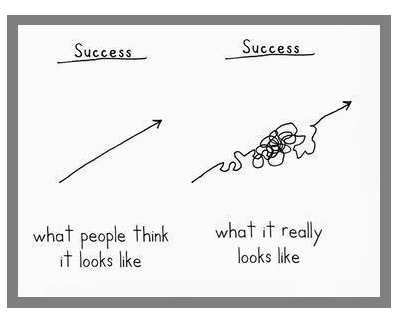 Next time, when you're trying to overcome your own challenges building your real estate empires, find someone who's already successful, and listen to their backstories.  Listen to the hard work and messiness.  Life is always about perspective.
I learned to appreciate that having the right team, especially at the beginning, to set you up on the right track, can provide a tremendous amount of value.
From a tax perspective, if you have the right team setting up your structure from the get-go, it's much easier (and cheaper) to fix the issue a few years down the road.  We recently had a client who had to restructure hers.
In the context of a real estate investor, if you work with the right team, you can easily make money on the buy.
While most people buying real estate hate the smell of cat pee, Anita seems to have a different idea.  She and her clients both believed that "cat pee smells like money".  She was able to help her clients with proper due diligence work to secure a great deal on a property that has a cat pee smell, earns below market rent, and has multiple rodent infestations and make money on the buy. 
"Do everyday things in a new way to get the brain thinking in new ways." ~ Jesse Itzler
Switch our mindset, learn and grow from there.
Until next time, happy Canadian Real Estate Investing.
Cherry Chan, CPA, CA
Your Real Estate Accountant
P.S.  Erwin and I are bringing back the Wealth Hacker Conference in 2022. In 2019, we hosted Grant Cardone and over 1,500 fellow hard-working Canadians sharing the best insights on real estate, stock trading, and building an 8-figure business.  We're doing it all over again in 2022! Join us on Nov 12, 2022, at the Toronto Congress Centre at this amazing event.  Make sure you get your TICKETS here.